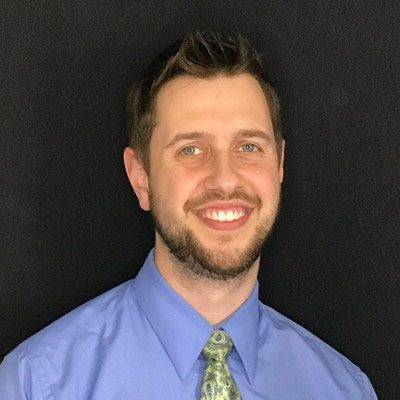 Chiropractor Wade Branstetter D.C., MSACN
DC Doctor of Chiropractic
MSACN Masters of Science Applied Clinical Nutrition
Dr. Branstetter grew up in central Pennsylvania just outside of State College. He attended Juniata College where he focused on Biology and Sociology.
During his four years at Juniata College he also worked as a student assistant for the men's basketball team. While acting as a student assistant, he worked closely with the coaching staff and athletic trainers preparing for practice, games, and team travel.
Upon completion of his undergraduate schooling, he attended New York Chiropractic College in Seneca Falls, NY. While there, Dr. Branstetter was an active member of the pediatrics club and developed an interest in nutrition.
His interest in nutrition led him to complete a Master's Degree in applied clinical nutrition. In the office, he enjoys treating athletes, children, and families as well discussing nutrition strategies for weight loss and improved health.
In his free time, he likes spending time with family and friends, being outside, exercising, and cooking.
Sandy Davis - Receptionist
Sandy was born and raised in Lancaster County.
She graduated from Elizabethtown High School in 2011 and then went on to study Human Development and Family Studies at Penn State.
In her free time, she enjoys reading, spending time with family, and playing the piano.
Olivia Duncan - Chiropractic Assistant
Denise Laudenberger - CPC, CCPC
Denise grew up in Lancaster and graduated from Lancaster Catholic High School. She is also a graduate of Western Maryland College(now called McDaniel College) with a BA in English.
Denise joined Long's Chiropractic in 2005 and obtained her CPC certification in medical coding from the American Association of Professional Coders (AAPC) in 2008.
She participated in the steering committee to develop the specialty Chiropractic coding exam and certification, through which she obtained the new CCPC specialty certification.
She is currently a member of the AAPC. Among her interests are reading, crocheting, cross-stitching and traveling.
Monday
8:30am - 12:00pm
2:00pm - 6:00pm
---
Tuesday
8:30am - 12:00pm
2:00pm - 5:00pm
---
Wednesday
8:30am - 12:00pm
2:00pm - 6:00pm
---
Thursday
12:00pm - 6:00pm
---
Friday
8:30am - 12:00pm
2:00pm - 5:00pm
---
Saturday
Call for Availability